No one likes a dirty car.
And with the opening of Kwik Kar in Camdenton, the Lake of the Ozarks area's most popular car wash company just put a quick, excellent car washing experience in reach, for more Lake area drivers.
Kwik Kar Camdenton
is located on Highway 54, just east of the intersection with Highway 5. Look for the bright-yellow sign and vacuum stations; you can't miss it.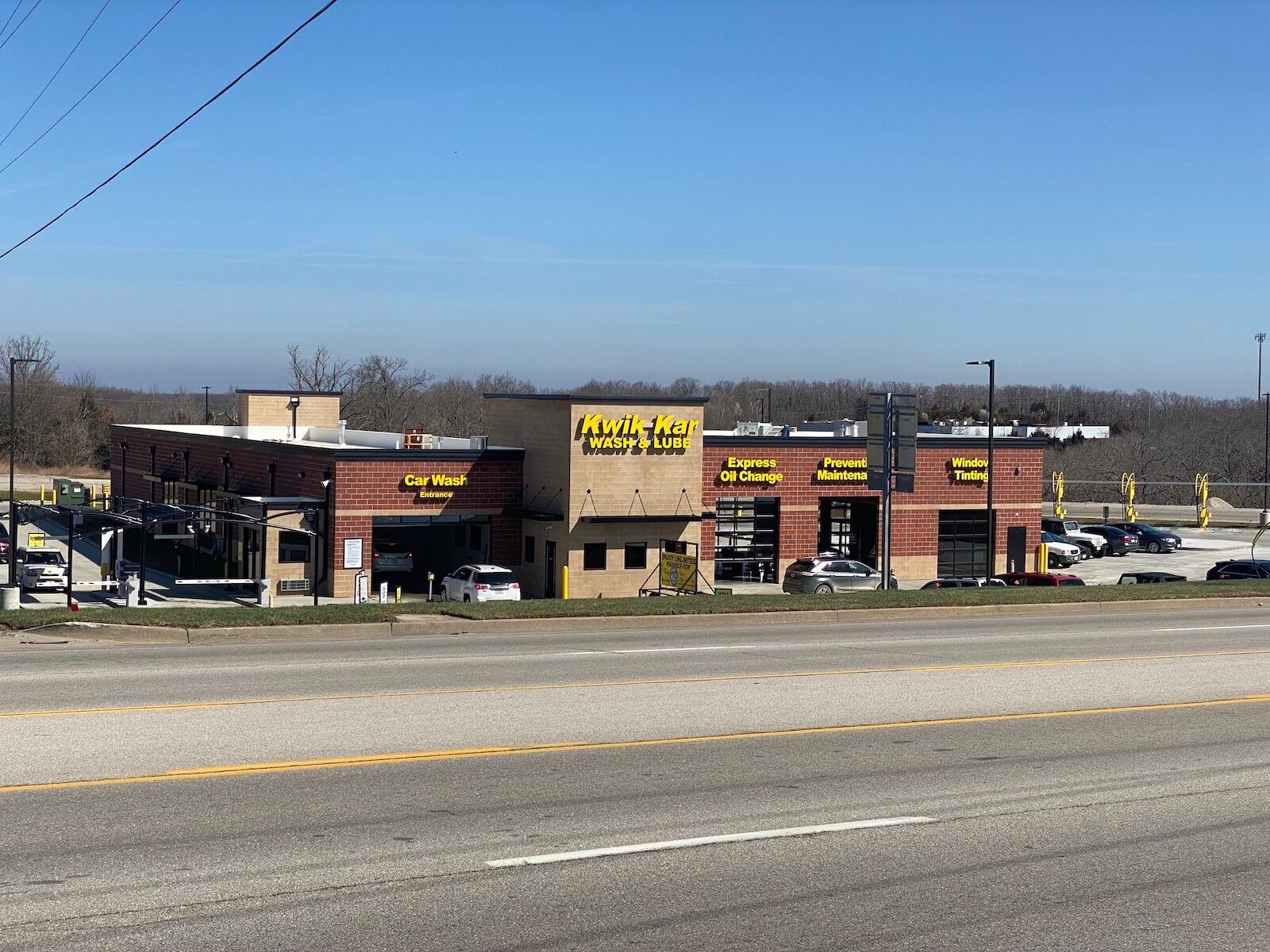 Whether your dusty Lake road means your ride could use a daily bath, or you just love keeping your baby spic-and-span, you're likely already a member of Kwik Kar's Unlimited Wash Club. (If not, why not?) Since Kwik Kar opened their Osage Beach location in August of 2009, thousands of Lake area drivers have been making regular stops through the wash tunnel, glad they're not shelling out $10 or more every time.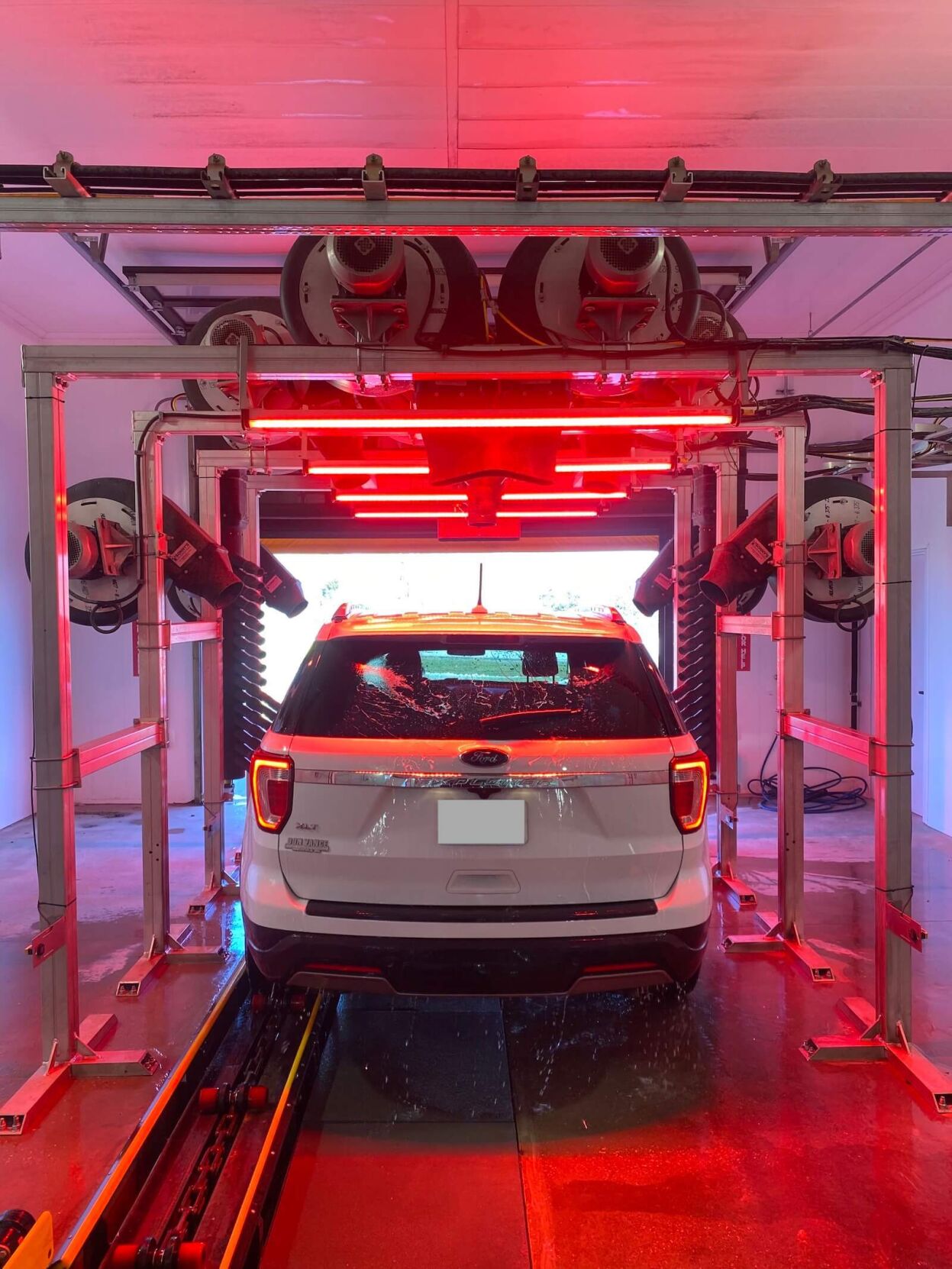 Members can now add the Camdenton location to their options for a drive-through car wash. That location opened in early March, and through May 3, they're offering a $10/mo membership for new signups. That $10/mo rate runs for 90 days after new members join, and then returns to the regular rate for that membership package.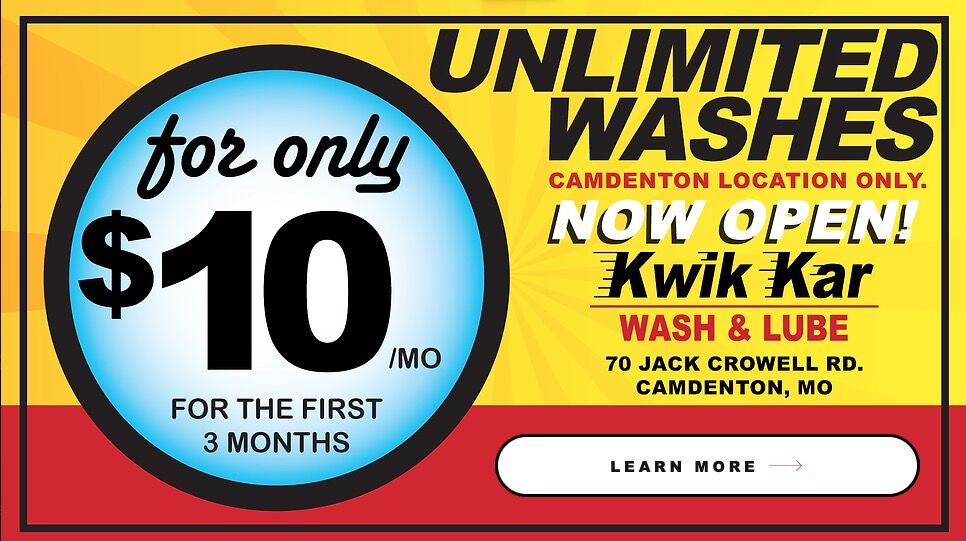 Kwik Kar memberships are good at the locations in Osage Beach, Camdenton, and the two—soon to be three–Kwik Kar locations in Jefferson City. Learn more, and join the Unlimited Wash Club at 
kwikkarmo.com
.
In addition to the 145-foot-long express tunnel car wash, the new Camdenton location has two oil-change bays and a window-tinting bay. It also sports 20 complimentary vacuum spaces. Yep: anyone can just go vacuum out their car, whether they're a Kwik Kar member or not. No quarters required.
But
joining the Unlimited Wash Club
is a no-brainer. The "members" lane at the car wash automatically reads each vehicle's license plate, confirms their membership, and triggers the wash plan they're signed up for (plans range from $25/mo – $37/mo). It's surprisingly convenient. And with a $10/mo membership for the first three months, that's less than most car-owners would spend even at the do-it-yourself wash garages.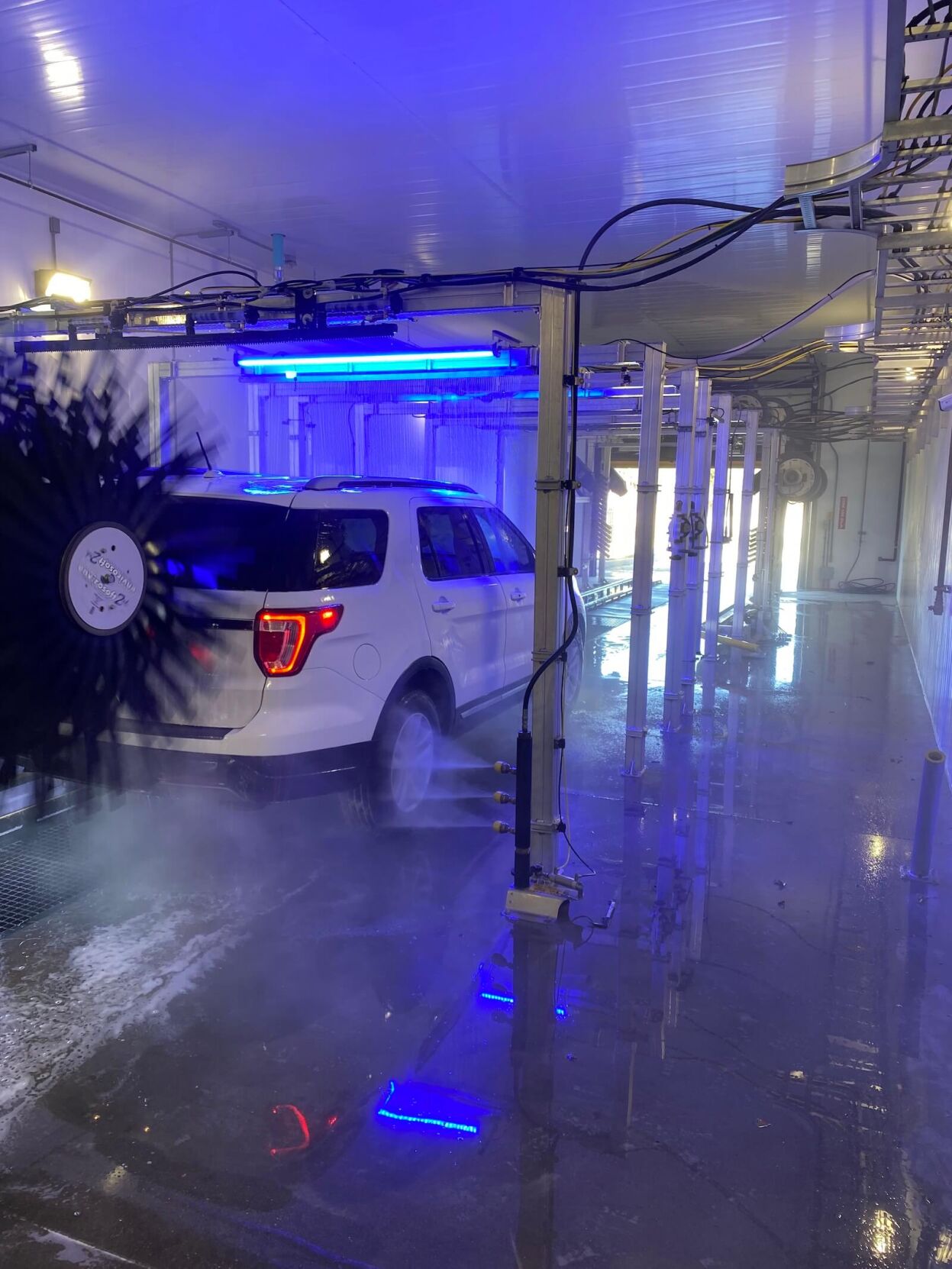 Kwik Kar co-owner Mike Burbank said, "Our Camdenton staff is comprised of three managers—Dakota Rueter, Darin Aderholt, and Matt Kies. Those three managers have each been with us over ten years each, having worked for us at our other locations. So they're very experienced, both on the car wash and on the oil change/automotive repair side." He said two or three supervisors were brought over from the Osage Beach location as well, and the remaining 10 to 12 employees were all hired from the Camdenton community. Burbank praised his staff, particularly Director of Operations Kelly Abell: "Kelly has also been with the company for 10 years, and she is responsible for operations of all four—soon to be five—sites."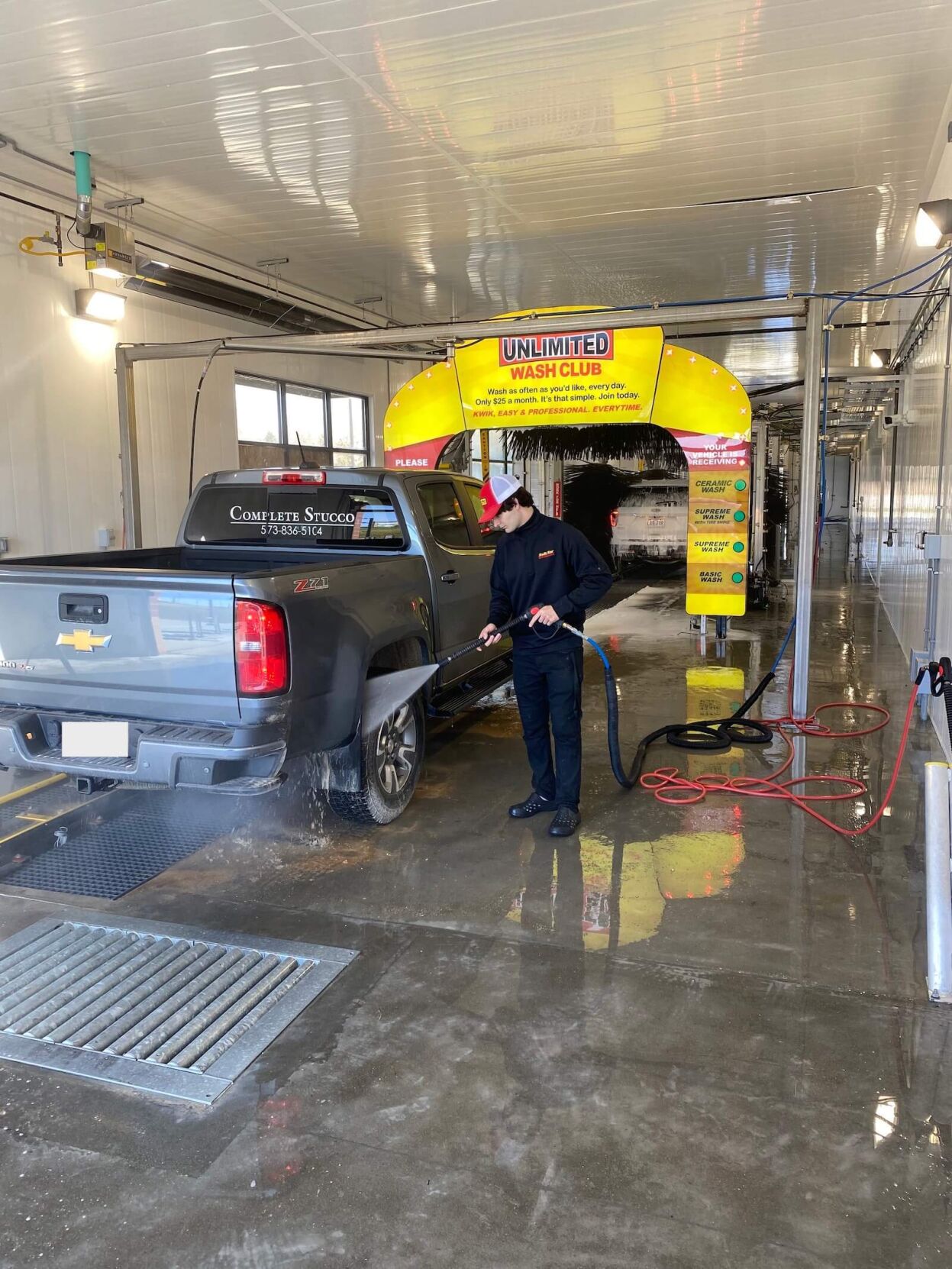 Burbank says they've already been very happy with the response from the Camdenton community, and he emphasized the huge project was made much easier thanks to Camdenton city officials. He expressed his appreciation for City Administrator Jeff Hooker, Building Official Mike Wackerman, Mayor John McNabb, Public Works Director Bill Jeffries, Renee Knott, and the rest of the city staff, who he said were "instrumental in helping us bring this location to fruition. The city of Camdenton needs to know that their leaders are there to make their community better. We have developed car washes throughout the Midwest over the past 18 years, and the City of Camdenton was the best municipality that we have ever worked with."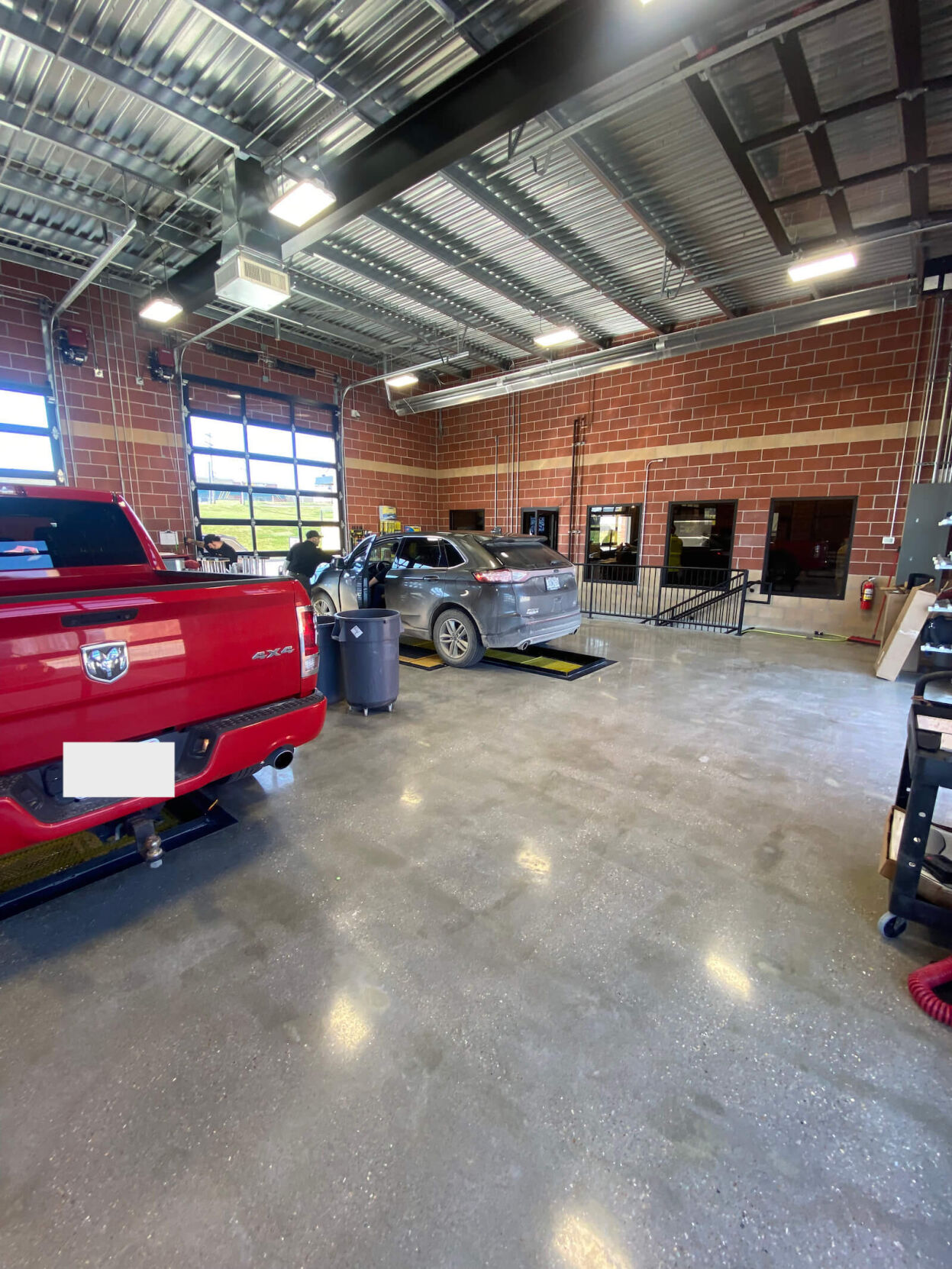 Burbank says he doesn't know if he's allowed to call himself a "Lake local" or not. But his family has been coming to the Lake of the Ozarks since the mid-1990s, he has a Lake home, and he works here every day, commuting from his home in Jefferson City. "We always envisioned doing business at Lake of the Ozarks," he said, "and we did that in August of 2009 when we opened Kwik Kar in Osage Beach."
Burbank and his business partner Nick DeSimone picked their Camdenton spot not long after they opened the Osage Beach location, he says. "If we ever were to open one in Camdenton, that is the location where it needs to go," they decided at the time. After buying and assembling five properties over the past few years, construction began in 2021 and the new Kwik Kar opened in March of 2022. 
Kwik Kar memberships are good at the locations in Osage Beach, Camdenton, and the two—soon to be three–Kwik Kar locations in Jefferson City. Learn more, and join the Unlimited Wash Club at 
kwikkarmo.com
.