The reborn 2023 Acura Integra has been on sale since March 10 and units have been moving briskly with the first 500 units, the ones that came with a non-fungible token (NFT), already sold out. But the surprising news is that more than 70% of all reservations for the new Integra have specified the six-speed manual transmission, according to Acura public relations Andrew Quillin on Twitter.
Today in the U.S., the overall take rate for manual transmissions is about 5 percent, according to Best Ride. Some vehicles trend higher, usually from the enthusiast category. The new Ford Bronco saw between a 15- and 25-percent take rate on its seven-speed manual offering. And the Mazda Miata is typically around 50 percent. But, those are very special cases.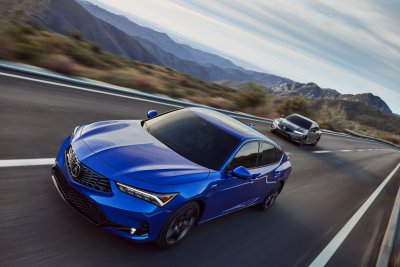 "I think that is a good sign for Acura. While the take rate is skewed ahead of launch, it does suggest that they are able to capture the driver enthusiast consumer, which is exactly what they wanted to do by bringing the Integra name back," Jeff Schuster, President of Americas operations and global vehicle forecasts at LMC Automotive told Newsweek.
"There is always a risk in a new model not living up to the heritage or image of the older model but this may validate the new Integra, at least at launch," said Schuster. "I would certainly expect the manual take to come down to sub-50 percent as Acura changes the mix to appeal to a broader consumer base in the coming months."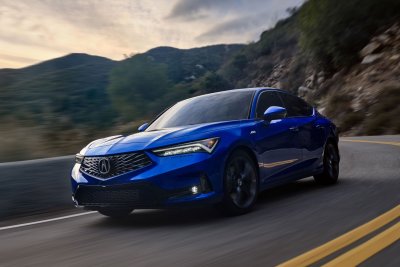 The original Integra, which came in three- and five-door versions, ran from 1986 to 2001 and ended up with a 50-50 split between automatic and manual transmissions. Quillin expects things to normalize but didn't comment on if he thought the new car would finish with the same rate as the old one.
The other option in the 2023 Acura Integra is a continuously variable transmission, which traditionally returns better fuel economy than a manual, however Acura doesn't have official EPA ratings yet.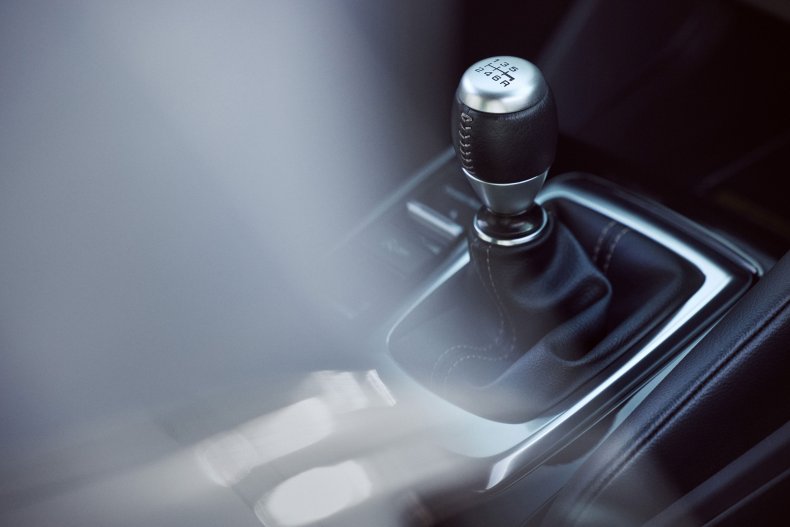 The last U.S.-bound Integra GS-R (2001) delivered 170 horsepower and 128 lb-ft of torque. The new Integra returned to the market more powerful than before, now using a 1.5-liter turbocharged four-cylinder engine making 200 horsepower and 192 pound-feet (lb-ft) of torque.
Both still cater to the enthusiast, with a robust used market for those early cars. A quick Bring a Trailer search shows prices around $25,000 for GS-Rs in good condition.
Acura is smitten with the passion for its returning nameplate. The company didn't give a sales target, but says the reservations are a great early indicator of success.
"We are absolutely thrilled with the pre-launch response to the 2023 Integra," Emile Korkor, assistant vice president, Acura National Sales told Newsweek. "The total number of reservations has far exceeded our expectations and most exciting is that around 70 percent are for the six-speed manual. We're confident this new Integra will inspire a new generation of enthusiast buyers for the Acura brand."