SPANISH FORK, UT — For 10 years, Wings and Wheels: Utah's Festival of Speed has been delighting car and airplane fanatics alike with a fun-filled day at the Spanish Fork Airport. This year promises to be the best yet.
"We have some pretty awesome stuff planned. Stuff you've never seen before. It's going to be a blast," said Trevor Hoyt of Envision, one of the main hosts putting on the show.
If you're looking for something unique to do with the whole family on Saturday, Sept. 25, 2021, Wings and Wheels at the Spanish Fork Airport is an event you don't want to miss.
How it started
Richard Seal, a wealth management consultant out of Utah County and the head organizer of Utah's Festival of Speed, said that it all started with a desire to bring the car and airplane communities together for a true "Wings and Wheels" event.
"Chris Childs, manager of the airport, reached out to me about starting something where the public could come down and have fun and see some cool cars and airplanes," said Seal. "This developed into auto racing along with a car show, an air show and so much more. The first few years the event was fairly small. Now people are coming from out of state to compete and to enjoy."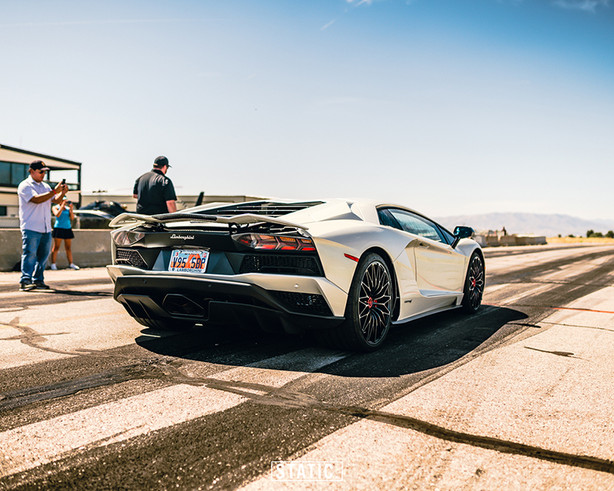 Event details
Wings and Wheels: Utah's Festival of Speed is an all-day event. The schedule includes Sports Car Club of America autocross racing, parachuters, flybys (hang on to your cup, Air Boss!), cash days races, exotic car runs, a static car show and an airplane show. The little kid in you will be smiling larger than an overly optimistic cartoon character.
The Cash Days Street Race is an eighth of a mile, head-to-head race of street-legal cars. Approximately 30-40 cars are expected, mostly stocked with American muscle cars. These races are held in multiple heats. The winner of each heat advances until only two cars are left. Each participant contributes a predetermined cash amount, resulting in a lucrative prize for the winner.
The Exotic Car Runway Attack is a top-speed contest. This event is held one car at a time in which top speed in a half-mile straight is the goal. Each driver will be given several attempts to achieve their best speed.
The Autocross event is a short obstacle course set up with cones, consisting of sharp turns requiring excellent driver agility. The driver who gets through the course the fastest is the winner. Spectators can expect upwards of 20 to 30 cars, including several Porsches, Lotuses and Camaros.
But the main event will be two Bugattis (worth almost $5 million combined!), racing against an L-29 Czechoslovakian military jet down the runway. The supercars and the warbird will battle it out to see which one is the top dog.
An impressive array of airplanes will be on display as well, with over 50 airplanes on the ground and in the air. Vintage warplanes, WWI biplanes, jets, garage-built planes — Wings and Wheels: Utah's Festival of Speed will have it all. World record-holders, the Patey brothers, will also be bringing their racing jets.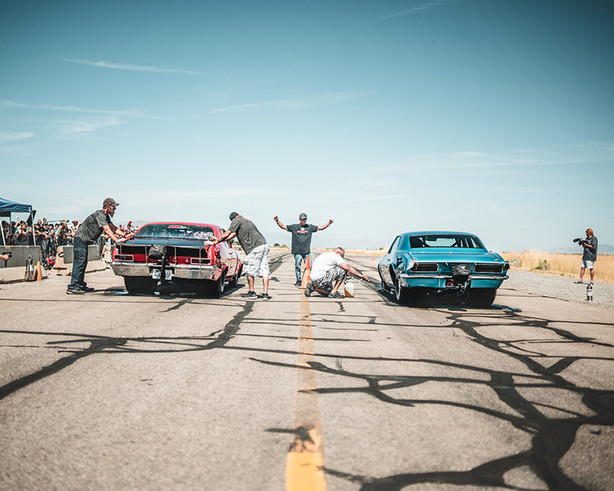 A unique experience
The festival is the only event like it in Utah this year, and the only time when the public gets exclusive access to the airport's runways for exotics and other cars to do full-throttle, half-mile runs.
The festival runs from 8 a.m. until 7 p.m. and promises to be a great time for all ages and interests.
"Realistically, almost anybody should come to the event and have fun," said Seal. "It doesn't matter if you're a car or airplane person. What we've tried to design is a lot of communities coming together to have a great time. Autocross, cash days, racing, exotics, airplanes and the general public — everyone all together. It's going to be amazing."
Information for attendees
If you are interested in attending, participating or volunteering, check out the Wings and Wheels tab on Spanish Fork's website for more information.
Bringing a lawn chair is a good idea. There isn't a lot of shade, but there will be several food trucks on-site, and all the amenities you need to stay comfortable while you're enjoying the best "wings and wheels" in the state. See you there!
Follow KSL Cars on Instagram and Facebook for car news, local spotlights and giveaways. Do you or someone you know have an awesome car story? We want to feature it! Send us a message at [email protected].
×
Photos
More stories you may be interested in